About CareFirst Insurance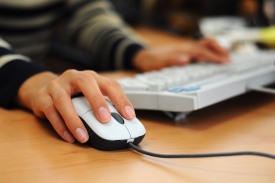 CareFirst Insurance is Oklahoma's fastest growing Independent Insurance Agency. As an independent agency, we are able to offer quotes from many of the nation's most competitive insurance carriers to maximize your coverage and save you money!
At CareFirst Insurance, each one of our clients is given a dedicated team of experts that work together to provide the BEST customer service and most comprehensive asset and risk evaluations.
We offer all types of Personal and Commercial coverages in Oklahoma. Coverages include everything from ATV, Boat & Watercraft, Auto Insurance, Collector Car, and Home Insurance to Farm and Ranch, Bonds, Builders Risk, Workers Compensation and Group Health Insurance.
We want to work for you!
We want you to have a positive overall experience with CareFirst Insurance. Our one on one service approach is our #1 goal for all our insurance clients. Give us a call at 918-984-1585 or contact us through one of our quote forms, and we'll be happy to answer any of your insurance questions.